Browse through the wonderful displays and pictures of our Dietitian's during Nutrition Month 2017! We'll keep updating as more pictures come in. Great work team!
Pictures were submitted by Villa Care Centre! Highlighting how awesome their Dietitian Kathryn is and just a bit of her hard work.
Next, check out what Seasons Care's Dietitian Charlene and the Dietary Team at Hawthorne Place did for the residents and staff!
Dietary Team working hard on their patience…. for treats!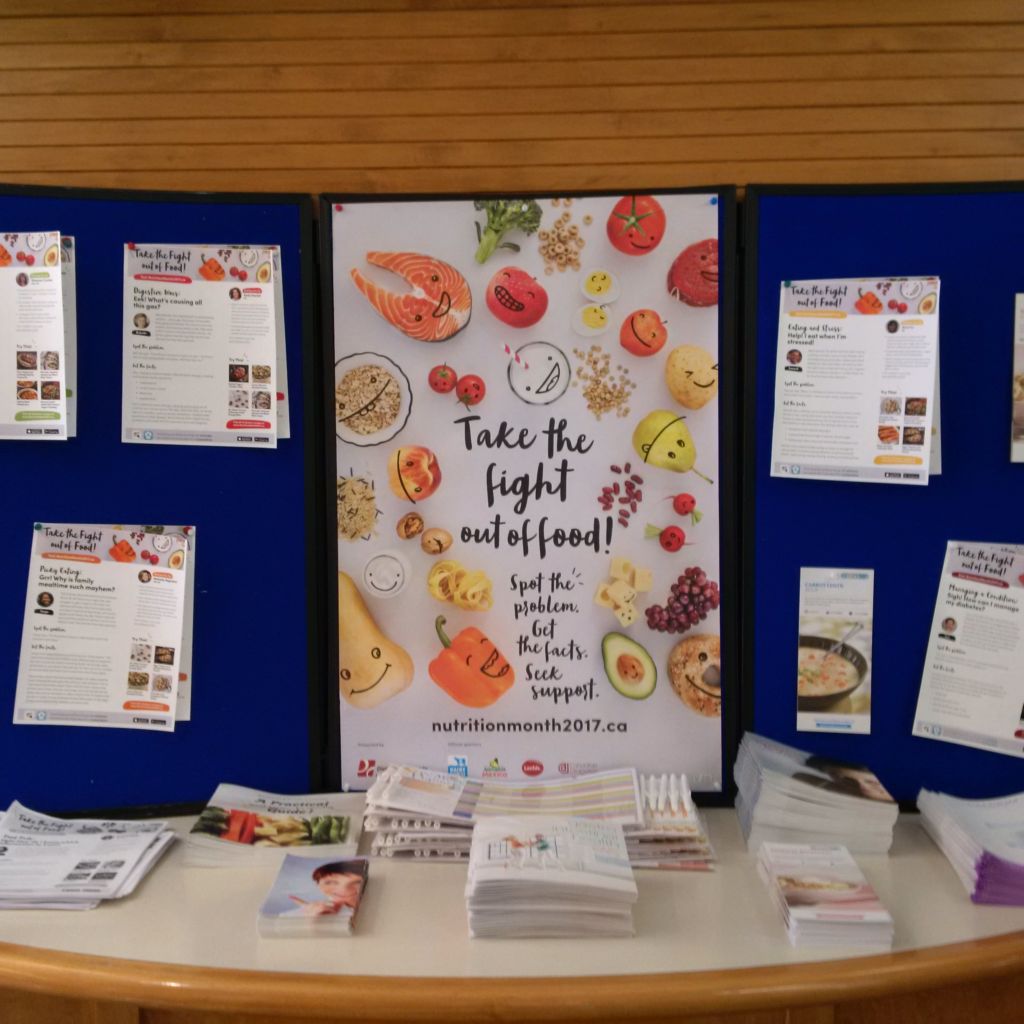 Display at Tri-County Mennonite Nithview Home
Nutrition Month Display at Baden Coffee Cafe
Meet Maha! Maha is an awesome SC Consulting RD who put together a great spread for Nutrition Month at Elmwood Place in London!